Bringing the new online presence
of New Zealands foremost instant hedge nursery to life
The previous website of Twining Valley Nurseries won awards but no longer met the growing company's needs. I delivered a new responsive website that resulted in an 80% increase in the number of visits and doubled the number of page views.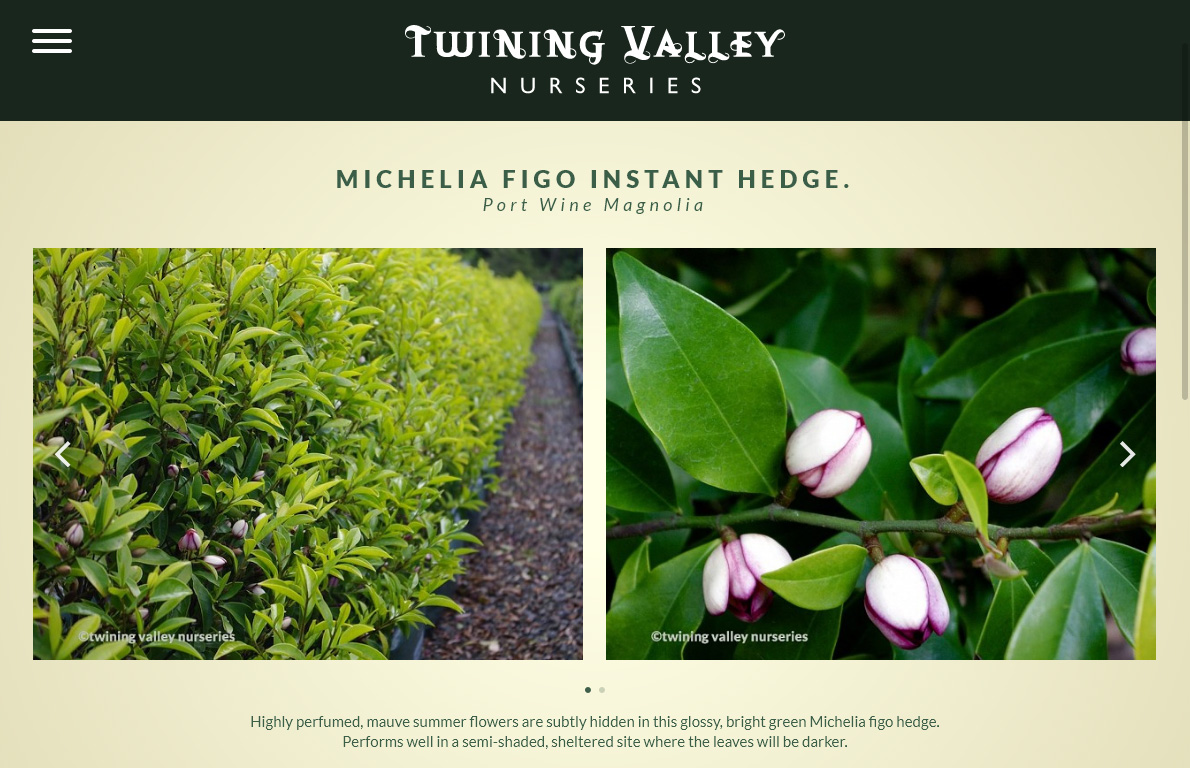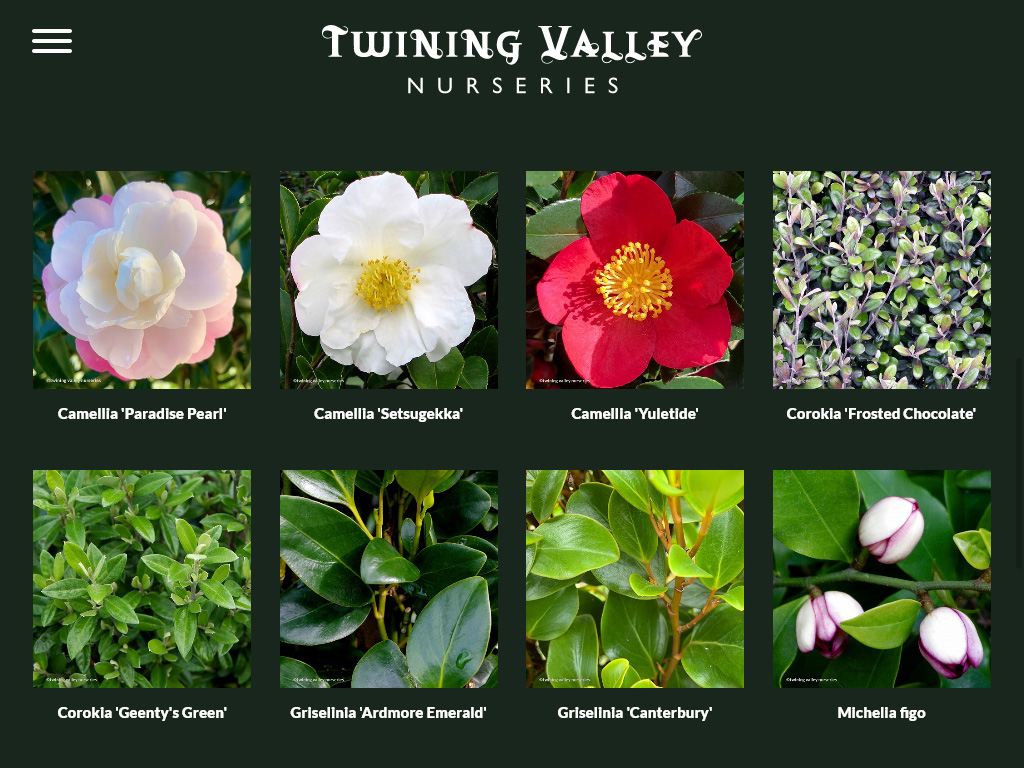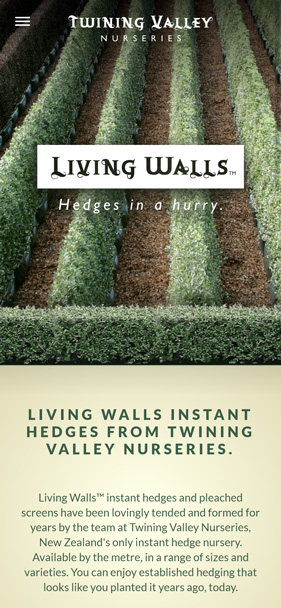 Client

Twining Valley Nurseries
Role

Front-end development
CMS integration
Date

2020
Background
My business partner and I have been working with Twining Valley Nurseries for over a decade. Over the years, from building the previous website to making it responsive, we've seen the nursery grow and achieve an impressive status in the field of ready-made hedges in New Zealand.
Side by side comparison of the previous homepage and the new homepage. Drag to reveal one or the other.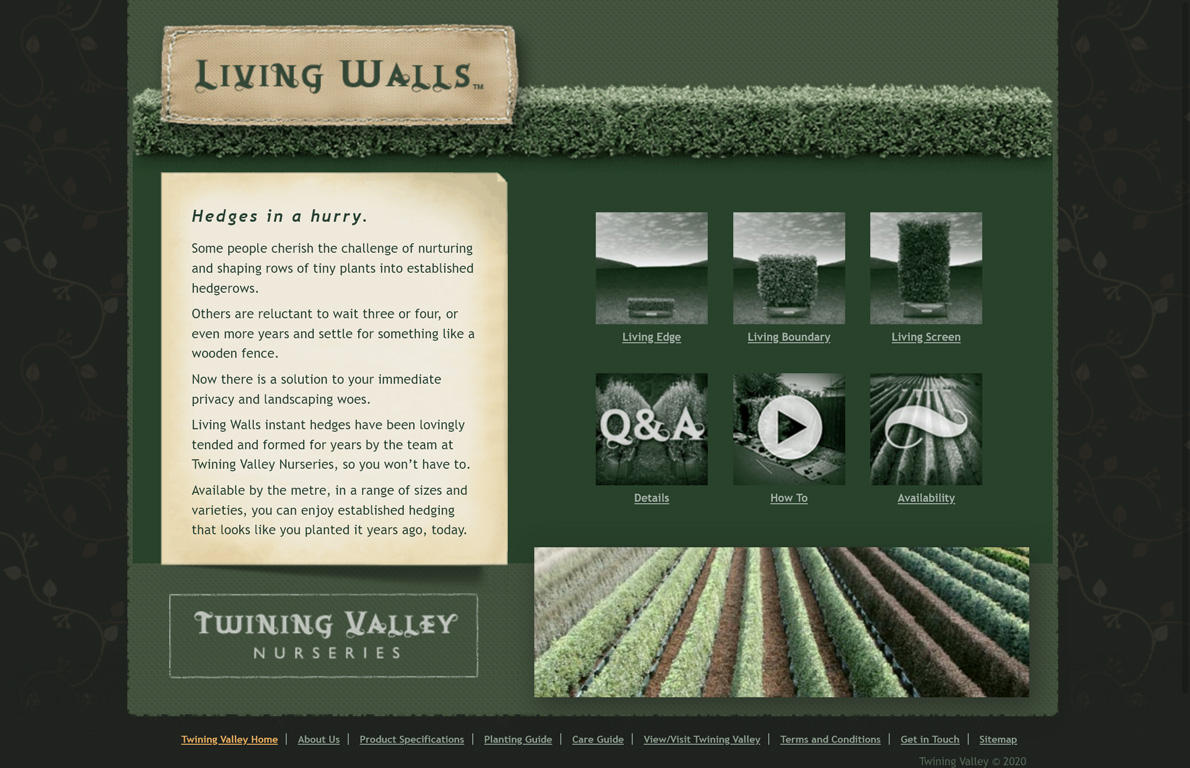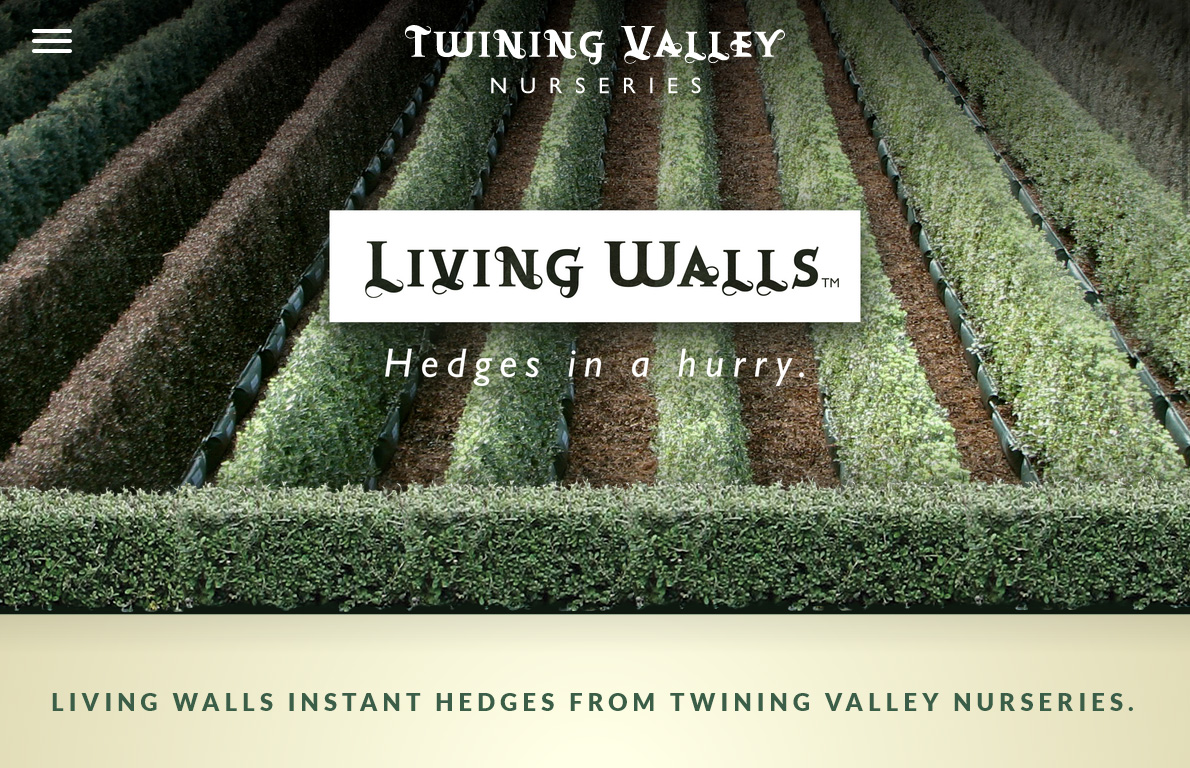 Challenge
The previous website won the Scotts Innovation Award from the Nursery & Garden Industry Association (now NZPPI) award in 2008 but it was no longer fit for purpose. The challenge? Replace an award winning website with a worthy successor that could grow with the nursery's expanding product range.
The new product range page on desktop (left) and homepage on mobile (right).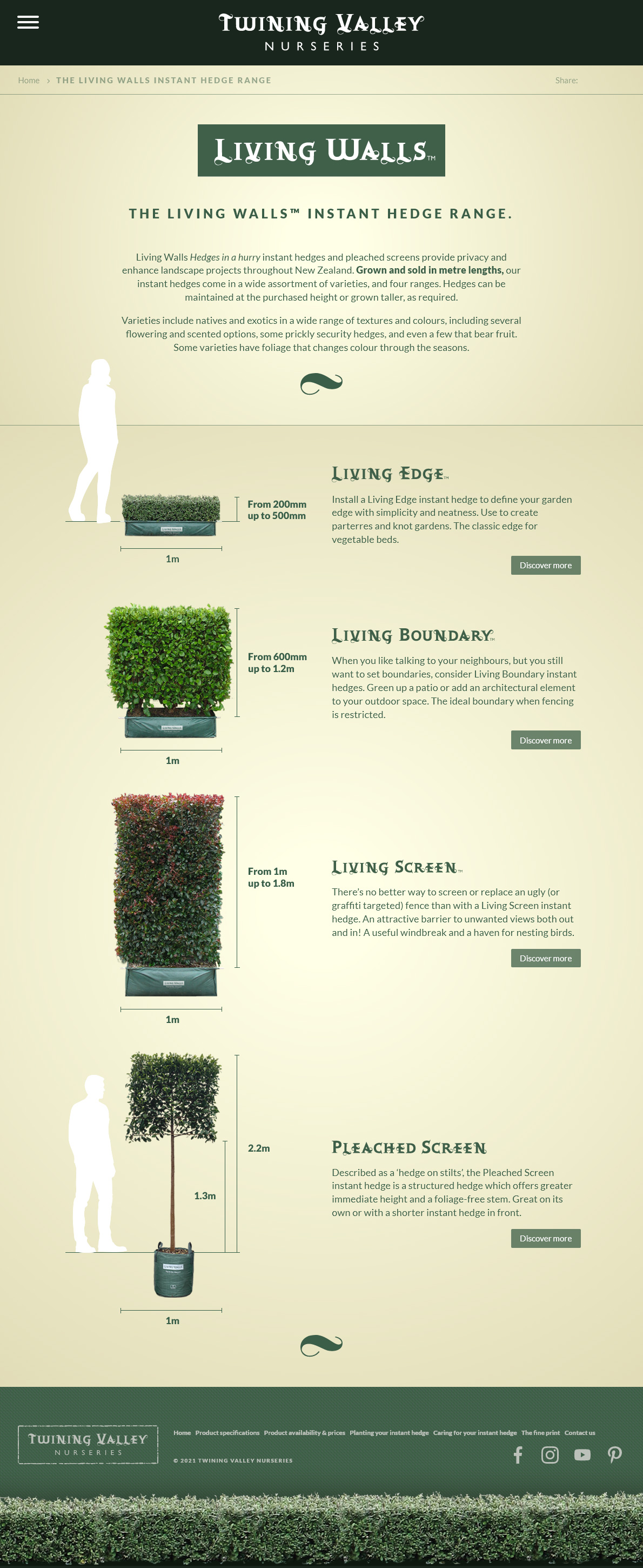 Process
Twining Valley enlisted the talented James Bowman, the original website designer, to come up with a new set of visuals. I worked with James to:
understand what page templates were needed
suggest usability improvements to the proposed design
make sure James' creative vision came to life
Q&A page, product page and contact page on mobile.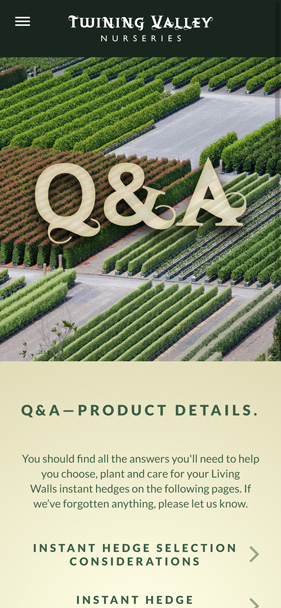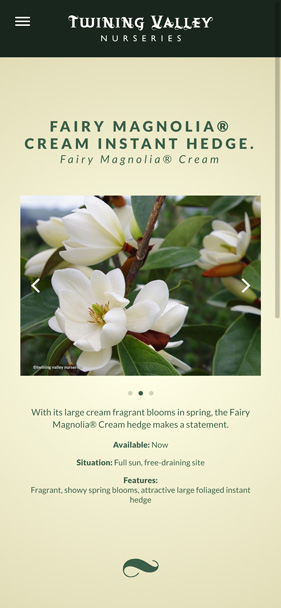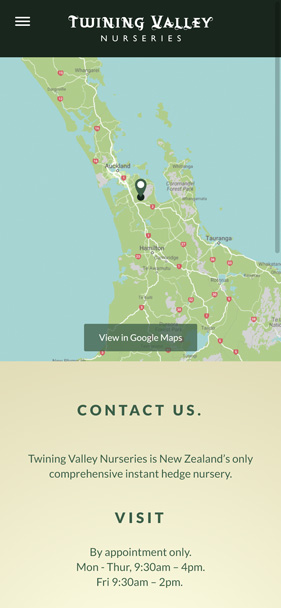 Development underway
James trusted me with translating and extrapolation his desktop designs and the mobile template into a fully responsive site that looks good in any screen size. The website follows the industry's best practices and its rankings are excellent in Lighthouse an open-source tool by Google that measures the quality of a website.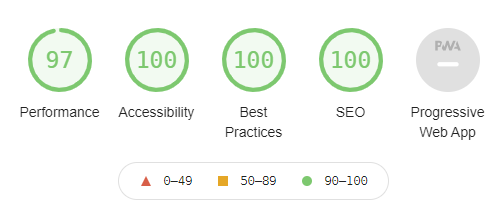 The content management system (CMS) structure was designed to avoid editor errors and allow flexibility. As the nursery grows, the editors can add new pages, and the content of the pages can be customised by using a modular system that allows for the insertion of videos, images, PDFs and text blocks anywhere in the page.
The new product range page on a tablet (left) and product page on mobile (right).


Results
The new website received very positive feedback on social media. Additionally, the number of users and page views increased significantly, as reported by Google Analytics.
80%
Increase in number of users
100%
Increase in number of page views
-45%
Decrease in bounce rate